About us
Staff and trustees
We're a small team of dedicated local people at the CPCT and all but two of us work on a part time basis. Working for a small charity often means that we have to step out of our prescribed roles and carry out tasks but we will do whatever is required to keep our valuable community services and activities going!
Our trustees are also committed local people and all come from the wards within which our work takes place. Our trustees bring with them an abundance of skills and experience which helps to steer projects and determine priorities and budgets.
Members of staff
Maria Ako, Jemma Talbot, Dylan Sackman (youth Intern) Ivan Lam, Odette Ukandu, Ismail Myrie & Shaun White
Youth Workers
Mikhail Preddie, Alfred Pettie, Joseph Boateng & Carl Anthony
Casual caretakers
Tyrone Smith & James Roach
Weekend Facilities Managers
Trustees
Panny Martin
Chair
Panny works for Queen Mary University as Head of Directorate Support and Improvement. She is currently Chair of the Professional Services Equality and Diversity Inclusion Group at the University, supporting the 2030 Strategy for our EDI agenda. She is a senior people professional with Chartered CIPD status and a Masters in Strategic Human Recourse Management and Development. As well as taking the role of Chair, Panny offers her skills and expertise to the trust in supporting their people management and development.
Natalie Hill
Vice Chair
Natalie joined the board in October 2019 having lived in the area for nearly 10 years. She is an Assistant Director at Rothschild & Co Wealth Management, where she manages a middle office team responsible for client onboarding, anti-money laundering checks and client data.
Eileen Goulding
Company Secretary
Eileen is a retired Finance Director and part time lecturer after being awarded an MA in Egyptology in 2012. Originally from Co. Durham, she has lived in London for most of her working life and in Crystal Palace with her husband for the last twenty years. Eileen is keen to support the local community in any way that her skills and past experience are most beneficial, particularly in respect to children and the elderly.
Marina Vishnevskaya
Treasurer
Marina is a chartered accountant with experience in financial audit, reporting and asset management. Having recently become a Crystal Palace area resident she is keen to offer her professional skills for the benefit of the local community.
Oliver Leeming
Trustee
Oliver joined the board in October 2017 having moved to the area in 2016. Oliver is a senior director at CBRE - the world's largest commercial real estate services and investment firm. Previously Oliver served as a commissioned officer in the British Army with postings in Germany, Canada, and Afghanistan he ended his military career on a Command Board of a 400+ strong unit in the UK. He is passionate about business, improving the way we live in cities and professional development.
Mark Painter
Trustee
Mark has been involved with the trust since 2015. Mark qualified as a Chartered Surveyor in 1990. He has specialised in retail and leisure property, working for several international Consultancies, before establishing his own practice in 2013. Additionally, Mark is the Chair of the Penge SE20 Business Improvement District, a board member of the Penge Tourist Board and sits on the advisory board of the Bridgehouse Theatre.
Jack Myers
Trustee
Jack has lived in the local area for 15 years. He works in political PR and crisis communications, bringing experience in social media campaigning and community engagement.
Joy Hannon
Trustee
Joy has lived in and around Penge for 30 years, having grown up in a very small rural community where people supported each other. She firmly believes that such community spirit enhances life for everyone, even those living in the capital's suburbs. Joy is hard of hearing and, after a recent accident, has mobility difficulties and she passionately supports inclusivity and equality for all: "Everyone has something to offer and should be given their chance", she says. After many years working as a senior PA in London, Joy has worked locally for the last few years in various charities and now she is proud to work for the NHS.
Patrick Ransom
Trustee
Patrick is an Associate Director at Hatch – a global multi-disciplinary professional services firm. He specialises in Economic Development and works with public bodies to make evidence-led decisions about how to spend their money to maximise economic and social returns. He previously worked as a Project Manager for Westminster City Council where he led regeneration and economic development projects in one of their priority places. He has lived in the area for over three years and is excited to contribute more to the local community.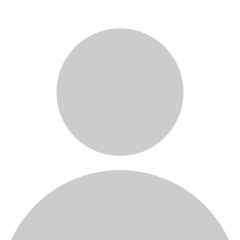 Raymond Bascombe
Trustee
Raymond has lived in Penge for over 20 years. He has experience in media and marketing and was successfully funded by the Prince's Trust at 21 years old for his first business, filming amateur and semi-professional sports. In 2017 he founded the Ballers Club community, a community organisation which works to help support young people maximise potential through sport, media and fashion. He strongly believes that 'youth is future' and the more time and resources spent on trying to help them reach their full potential the stronger the community foundations will be.
Mark Rowney
Trustee
Mark joined the board in October 2020 and moved to the area with his wife in January 2017. He is a freelance lawyer having worked at 2 major law firms and now has multiple clients around the city. He has also had a brief period of working in politics and policy at the IPPR back in the day. He's a keen amateur chef and commuting cyclist when not working from home every day. He's keen to see the area grow and prosper and hopes his legal skills can benefit the community going forward.